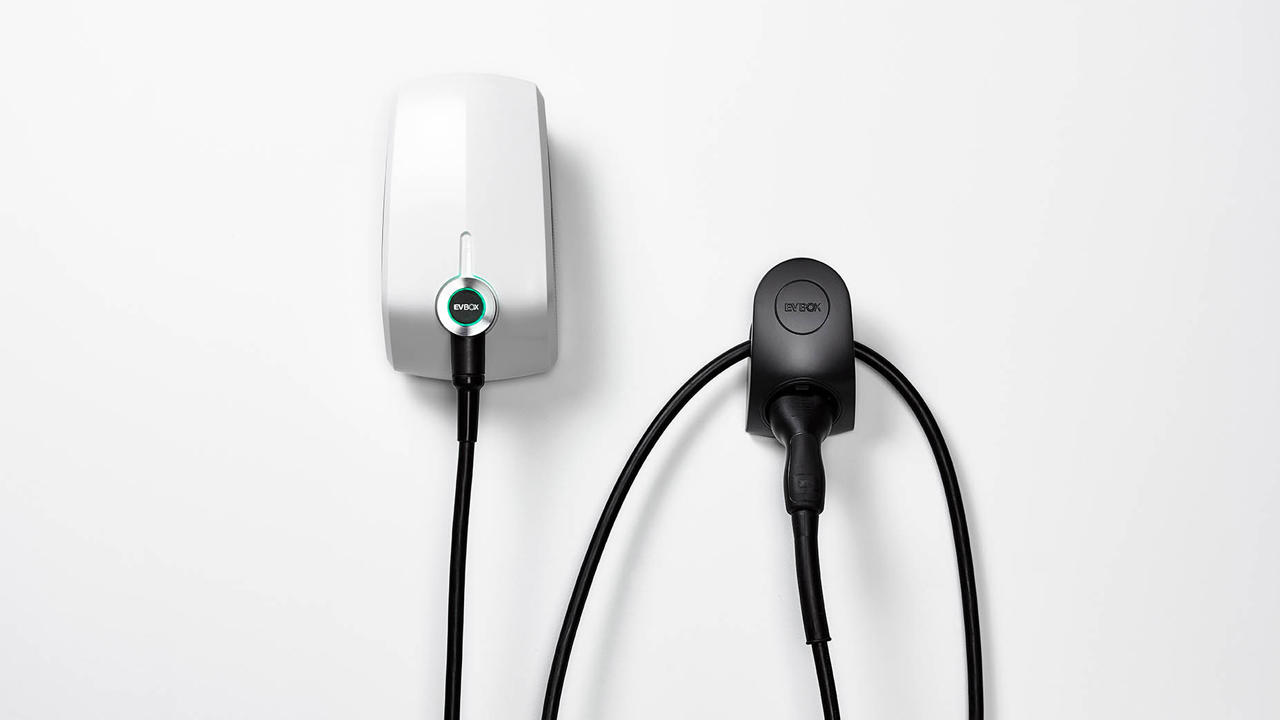 EV-Box introduces Elvi
EVBox introduces Elvi, a new electric vehicle charger, to disrupt the home charging market
Designed to charge any new electric car coming into the market for the next 10 years. Elvi delivers a new charging experience, its breakthrough up-gradable technology is a unique feature in the e-mobility industry.
EVBox, international market leader in electric vehicle charging solutions, announced the launch of a new generation of charging stations, starting with 
Elvi. Elvi is designed to meet the current and future needs of the electric vehicle driver. By combining up-gradable power capacity technology, smart inter-operable stations as well as a modular disruptive design for installation and maintenance. Elvi makes electric vehicle (EV) charging sites future-proof and easily scalable to meet the needs of the growing EV market.
Amongst many new features, Elvi brings:
Upgradeable power output technology
Electric vehicle batteries are advancing before our eyes, showing higher range capacity and requiring higher charging levels per new model. As a result, many electric vehicle drivers will require a change or upgrade of their local charging infrastructure in the upcoming years. Not with Elvi. Elvi is designed with the next generation of EVs in mind, allowing the station owner to increase power output up to 22kW. (Note: The EV driver's home must meet the required electrical connection criteria).
Fully connected, interoperable ready and smart
Elvi embodies all the latest industry trends. It's ready for interoperable charging cards (roaming) and other charging networks. Elvi is connected to a fresh and new cloud-based platform built by EVBox, and has all the smart charging technology already featured within the EV-Box product line, such as dynamic load balancing.
A modular disruptive design
Elvi is built up from 3 different components: the wall dock, the charging station and the charging cable. The wall dock can be pre-installed by electricians prior to the arrival of the charging station module, after which the EV driver can easily click on the charger and attach the charging cable. This allows for easier and more timely installation.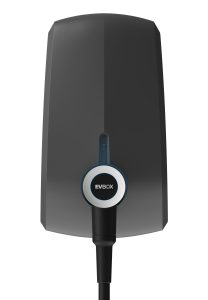 EVBox announced the launch of Elvi at rEVolution 2017, an annual gathering of e-mobility thought leaders. "Elvi is truly the only charger electric vehicle drivers will ever need. No matter what electric vehicle is launched by manufacturers over the next 10 years, Elvi will be fully compatible, it can upgrade its power output without having to replace the whole station and brings a fresh design to attract the new generation of electric vehicle drivers that are coming", says Kristof Vereenooghe, CEO at EVBox.
"Since its foundation in 2010, EVBox has been focused on setting and exceeding the standard for electric vehicle charging. I'm very proud that after 7 years, we are able to remain innovative and bring a new generation of charging stations, that can be easily upgraded, are user-friendly and future-proof", complemented Bram van de Leur, Co-Founder and CTO at EVBox.
Elvi will become in Ireland in late 2017. Elvi will be available in 3 colours with 4 different power outputs (3.7kW, 7.4kW, 11kW, and 22kW). Elvi can be outfitted with charge cables in 4 or 8 meters length with a Type 1 or Type 2 charge cable. Additionally, a separate cable dock is available to properly store Elvi's charge cable and plug.
Elvi was developed by EVBox together VanBerlo, a specialized product design & innovation consultancy.
For further information, please contact us – Rexel Energy Solutions, Ireland