Herschel California 2kW Heater – for outdoor living
Outdoor living has finally arrived – to kickstart the outdoor season we are running a special price promotion on the Herschel California 2000W heater
€289 including VAT
Perfect for your patio or deck, this stylist heater is equally at home in cafe's, restaurants and bars.
2kW heater
2 colour options – silver or black
Remote control
Two power settings
Instant heat & Zero Glare
IP65
2 year warranty
Ultra-long-life carbon heating element (up to 10,000 hrs)
Aluminium body (anodised)
Contact your local branch of Kellihers Electrical or CT Electric – contact us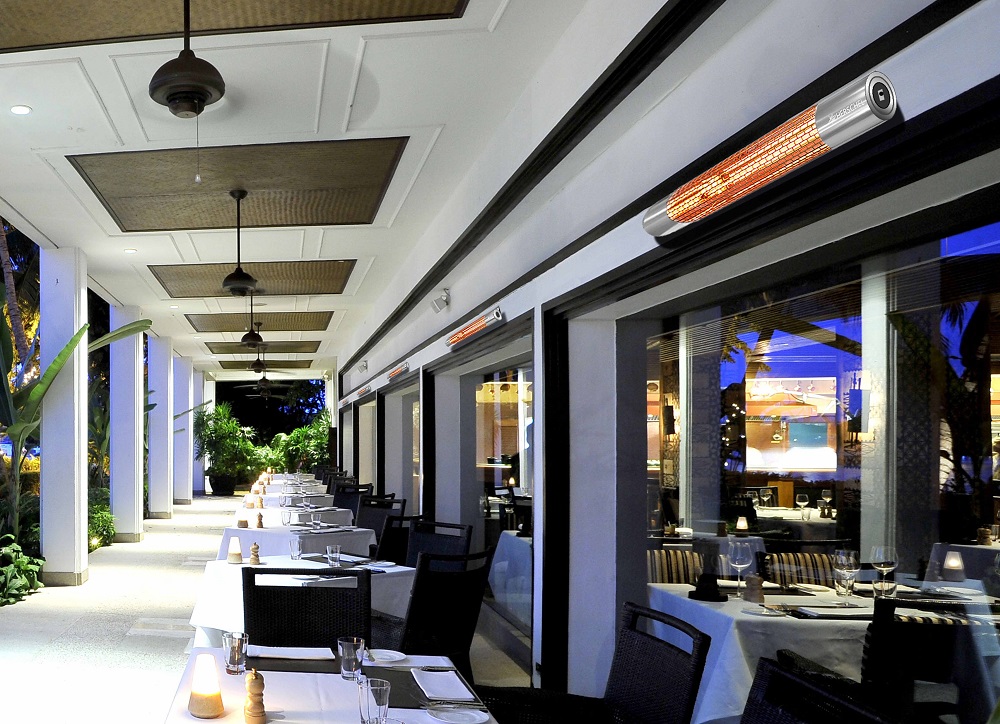 The top of the range 2kW California is the pinnacle of good looks and effective outdoor heating. Ideal for those looking for an easy to control solution, the CALIFORNIA provides an instant and powerful heat with a warm and comforting glow, but without the glare and invasive light produced by most quartz halogen heaters available.  With its cutting-edge design incorporating a high quality anodised finish, the California takes outdoor heating to another level. Available in silver, gold or black the CALIFORNIA combines contemporary design with an ultra-long life carbon heating lamp which quickly produces an effective feeling of comfortable warmth.  Well-suited for both domestic and commercial markets, California is an excellent solution for alfresco restaurants, bars, shops and similar outdoor environments seeking a stylish, effective heating solution for their space.
The CALIFORNIA can also provide a modern, effective and efficient solution for large, hard to heat, draughty indoor areas such as public halls, reception areas and larger indoor venues where aesthetics are a priority.
Silent in operation, the CALIFORNIA comes with a remote control and can operate at two different power levels, it can also be timer controlled for up to 9 hours for extra precision and heating control. The high protection afforded by California's IP65 rating allows it to be mounted outdoors and exposed to rainfall. California should only be wall mounted.  A stand (available separately) allows California to be mounted as a temporary heater where it can be used exactly where and when it is needed.