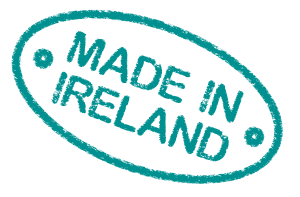 Herschel Infrared, efficient electrical space heaters – Made in Ireland
Infrared heating has long been favoured above conventional convection heating in industrial processes; in fact it has been in use since the 1930's. Far infrared heating is a 100% natural way to heat, which results in a healthier environment, and less damp and mould.
Herschel infrared space heaters are made in Ireland. Every individual heating element is subject to multiple tests before assembly in to a heater unit, which is then further tested and issued with a unique birth certificate to enable complete traceability throughout the product lifespan. These Irish products are used globally, wherever quality and longevity are recognised and trusted.
Far infrared heaters primarily heat people, objects, and the building structure itself. The objective is to build up 'thermal mass' in an environment, and let this thermal mass keep people warm. Most other forms of heaters are convection heaters which primarily heat volumes of air. The problem is that hot air rises to the ceiling and easily escapes with draughts and open doors.
The heaters have a wide variety of applications from workshops, warehouses, and sports halls, through to churches, retail shops and coffee chains – they can also be used outdoors.
The far infrared space heaters are silent in operation, have zero fumes, and emit no red glow. Heat is easily zoned, and can be focused on areas where people work or congregate – avoiding the need to heat entire buildings. Additionally, far infrared heaters require zero maintenance and are very easy to install.
Across Ireland, Herschel infrared space heaters have been installed by organisations such as Irish Rail, Irish Prisons Service, Health Service Executive, and Cork County Libraries.
Herschel infrared space heaters and heating panels are available in Ireland through Rexel Ireland branches of Kellihers Electrical and CT Electric.