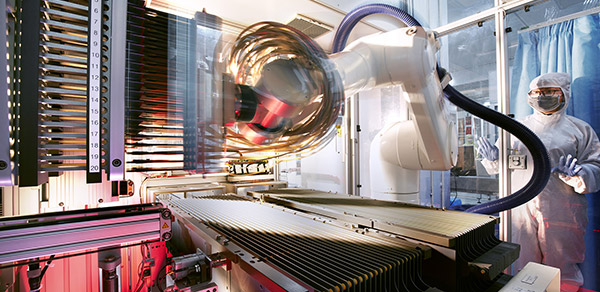 Highly Bankable – TrinaSolar
Our Solar PV partner, TrinaSolar, has yet again received the top rating in the latest Solar PV module bankability report. The report is published by Bloomberg New Energy Finance, and highlights the fact that financial institutions across the world are more than happy with the quality of TrinaSolar PV modules, and the financial health of the company. TrinaSolar are a strategic partner of Rexel worldwide, and have been supplying PV modules into Ireland for over a decade.
TrinaSolar panels are available across Ireland via our branches of Kellihers Electrical and CT Electric.
See also: Specialist services
Full press release follows:
Trina Solar Rated Top Bankable Module Supplier by Bloomberg
Bankability confirmed once again by 100% of banks, investors, industry experts
2017.09.15
September 15, 2017 – Trina Solar Limited ("Trina Solar" or the "Company"), a global leader in photovoltaic ("PV") modules, solutions, and services, has received a top rating in the latest module bankability report, published by Bloomberg New Energy Finance (BNEF). After having obtained the top spot among all its industry peers in the previous 2016 report, Trina Solar has now once again been rated bankable by 100% of the banks, EPCs, consultants and industry experts participating in the BNEF survey.
For its global module bankability report, Bloomberg New Energy Finance asked banks, EPCs, independent power producers and independent technical due diligence firms which PV module brands they considered bankable. Quoting from BNEF's definition, 'bankable' means "the willingness of a bank to provide a non-recourse loan for a project that uses a specific PV module brand. Banks typically decide whether to make a loan to a PV project if they feel comfortable with the product quality of modules and if the manufacturer is financially healthy, so that it can honor the product warranty." Respondents to this latest survey hold approximately 15GW of financed or owned capacity in PV projects, and more than 100GW under inspection by technical consulting companies.
"This outstanding result confirms Trina Solar's permanent endeavor in the fields of product quality and reliability, top performance, innovation and solid financial management", said Rongfang Yin, Vice President of Global Sales and Marketing at Trina Solar. "We are very proud to be holding the top spot in this renowned BNEF industry report, especially because this rating has come from banks, investors and other parties deeply involved in PV project financing." Rongfang Yin continued, "It is reassuring to see that consistency pays off in the long run, creating trust in Trina Solar and leaving some premium-brand competitors behind in terms of bankability rating."
Reflecting the confidence in Trina Solar's bankability, the latest BNEF report also reveals that Trina Solar holds the largest volume in debt-financed projects among all c-Si module manufacturers, as tracked by the BNEF desktop, with approximately 3GW of its modules installed in such PV power plants around the globe.
About Trina Solar
Trina Solar Limited is a global leader in photovoltaic modules, solutions and services. Founded in 1997 as a PV system integrator, Trina Solar today drives smart energy together with installers, distributors, utilities and developers worldwide. The company's industry-leading position is based on innovation excellence, superior product quality, vertically integrated capabilities and environmental stewardship.